Power Packs samples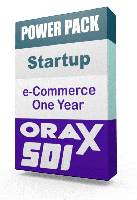 e-Commerse Startup pack - one year
R21,942.00
Get started with professional, secure online commerce. This discounted startup package has everything you need to start a successful online business. Up to 5 employees and unlimited customers are included. Features: Online shop, inventory management, shipping, sales and purchase management, efficient re-ordering, billing, accounting.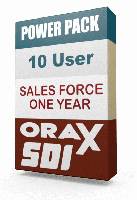 Sales force pack - 10 rep - One Year
R46,931.50
This is an all inclusive Sales management solution for up to 10 reps for one year. Features include Quotations, Price lists, Sales effort management, Meetings, Calendar sharing, Account and Contact management, Leads and Opportunity management, pipeline management, Sales Documents, Collaboration, Sales Analytics, Billing.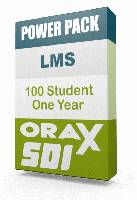 LMS one year - 100 student all-in-one solution
R46,322.00
This all-in-one LMS solution provides everything needed to train 100 students for one year. Features include infrastructure to setup courses, modules, assignments and assessments. To schedule and book classes online. To register / self-register students and allow them to enroll in allowed courses. To upload or compile online resources for self-help-learning. Collaboration and notifications.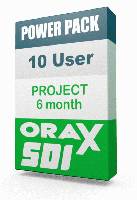 Project CRM pack - 10 users - 6 months
R22,551.50
This is an all inclusive CRM package for up to 10 users for projects of 6 months. Get in, get going and get out. Quick setup and fast ROI. The pack includes the following CRM features: Sales, Billing, Service Desk, Projects, Campaigns, Surveys, Documents, Collaboration, Calendar sharing, Human Resource management and Payroll.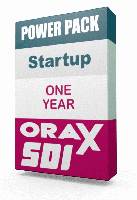 Startup all-in-one business - One Year
R4,632.20
A one year IT solution for new Micro Enterprises with a maximum of 5 users. This package includes everything you need to launch your new business with the potential to scale to new hights. Features include: Sales and Service management, calendar, projects, job cards, inventory, billing, procurement, marketing, document management, collaboration, website content, financials, HR & payroll.